Practice Areas: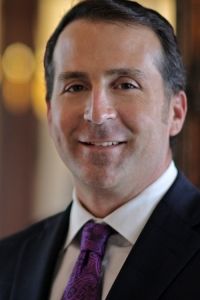 A partner at Morales & Cerino, P.A., Frank A. Cerino handles workers' compensation matters, personal injury and wrongful termination/retaliatory discharge claims and litigation. He has been practicing in the State of Florida since January of 1994.
Frank's present practice involves the exclusive representation of injured parties. He prides himself in providing his clients the highest level of commitment and service, which has resulted in thousands of satisfied individuals and families. He represented insurance carriers and self-insured employers during his first four years of practice, which provides him invaluable insight when dealing with insurance companies on behalf of his injured clients.
Frank graduated from Bentley College in Waltham, Massachusetts with a double major in finance and economics. His education assists him in advising injured parties regarding economic decisions which affect the rest of their lives.
Contact Frank Cerino today by calling (305) 340-2630.
Education
University of Miami School of Law (J.D. 1993, cum laude)
Bentley College (B.A. 1990, cum laude)
Certification, Licenses & Affiliations
The Florida Bar
The Connecticut Bar
Florida Workers' Advocates
Panel Member of Florida Bar Referral Service
Panel Member of Broward County Bar Association Referral Service