Overexertion Injuries at Work in Hialeah
Hialeah Overexertion Injury Lawyers: Fighting for Workers & Their Families
Whether your overexertion or joint injury was caused by repetitive lifting, carrying items, or even due to an unexpected accident such as a slip and fall, you may be experiencing a lot of pain and problems with strength and mobility in the affected area of your body. Because such injuries develop over time, they can be tough to detect until they become so bothersome that you know something is very wrong. That is why is it essential to report any kind of pain to your supervisor right away, as well as demand medical attention.
What Happens When You Report an Overexertion Injury?
If you do report an overexertion injury, insurance company doctors may try to say that your injury is not work-related or that it stemmed from a preexisting condition. Some people accept this misdiagnosis and do not make the effort to speak to an attorney. They don't realize there are various alternatives, like being seen by a different doctor for a second opinion. They can work with a physician who looks out for injured employees and not the employer's insurance deep pockets.
The best way to ensure the full protection of your rights after any work-related injury is to involve a competent Hialeah overexertion injury attorney as soon as possible. Our lawyers at Morales & Cerino are here to help you with your overexertion injury case. We offer a free initial consultation to discuss your overexertion injuries and how to recover maximum benefits.
---
Call (305) 340-2630 to arrange your free consultation with one of our caring, experienced attorneys.
---

Types of Overexertion Injuries & Their Causes
There are many different types of overexertion injuries, including sprains, strains, torn ligaments and muscles, back injuries, and more. These may call for numerous weeks off work and sometimes can prevent injured employees from going back to their previous job if the injury was triggered by repeated tension. In these cases, you may be entitled to workers' compensation benefits to cover your medical care and lost earnings.
Our team takes on overexertion work injury cases in Hialeah involving:
Lifting loads that are too heavy
Lifting objects with insufficient/improper handholds
Improper lifting position
Holding a heavy load for a long period of time
Working in a crouched or cramped stance
Pushing, lowering, reaching, or stretching injuries
If you have been injured on the job and are unsure of what to do next, you are not alone. Managing a job-related injury can be stressful as you attempt to find out how you will recuperate, as well as how you will keep up financially.
Contact Our South Florida Workers' Compensation Attorneys
At Morales & Cerino, our focus is on helping people get back on the right track after an overexertion injury. Our overexertion injury attorneys have been doing this since 1994. We have managed more than 20,000 workers' compensation cases for clients throughout South Florida. As a matter of fact, our experience and knowledge here are so extensive, we serve as a referral resource that for several Florida worker's compensation information websites.
---
Call (305) 340-2630 to arrange your free consultation with one of our caring, experienced attorneys.
---
Personal Attention in Your Overexertion Injury Claim
When you work with our firm, your case will get the complete attention it needs. Your case won't be handled like it is on a "law firm assembly line." We guarantee you will have a real attorney that will properly manage your case from beginning to end, keeping track of the progress of your situation during every phase of the process. Any insight our attorney provides you will certainly be custom-tailored to your particular case.
Do not wait to set up an appointment with one of our skilled and knowledgeable Hialeah lawyers at Morales & Cerino. We will go over all the information related to your overexertion injury and establish exactly what your following actions should be.
---
Call us at (305) 340-2630 or contact us online today! Se habla español.
---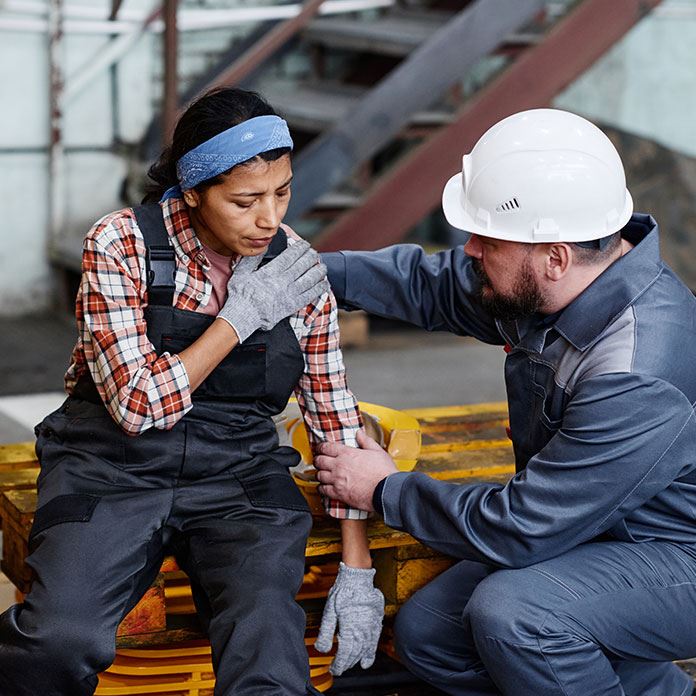 REQUEST YOUR FREE CASE EVALUATION