Workers' Comp Settlements in Hialeah, Florida
Morales & Cerino, P.a. can help with the workers' comp settlement process in South Florida
In some situations, an insurance company may offer (or an injured worker may request) a settlement to close a workers' compensation claim. This is typically paid in a lump sum and will terminate an injured worker's right to additional compensation for that same injury.
Workers' compensation settlements are voluntary. They are not automatic, and they are not mandatory. It is important to determine whether a settlement is truly in your best interests before you agree to this arrangement with a Miami workers' compensation lawyer from Morales & Cerino, P.A.!
---
Interested in learning more? It starts with a free consultation with a Hialeah workers' compensation lawyer at our firm. Call (305) 340-2630 today!
---

Workers' Compensation Settlement process
Workers' Compensation Settlements: Lump Sum vs. Structured Payments
Workers' compensation settlements are officially called "compromise and release agreements." That is because when you accept compensation from workers' comp, you are releasing your right to pursue legal action in exchange for a sum of money.
Whether you are offered a lump sum or structured settlement, you will need to decide whether this will be enough to cover all of your injury-related expenses, including ongoing care or a loss of potential earnings if you cannot return to work in the same field or at all.
A workers' compensation settlement may be paid in one of two ways:
Lump sum settlement- which is a one-time payment of the total benefits owed. With this structure, you give up certain rights in exchange for one lump sum payment from the insurance company.
Structured settlement- which spreads the benefits out over time, often in monthly or yearly payments. These are more common in cases involving catastrophic injuries, as spreading out the payments can help an injured worker plan for continued care.
Having a skilled Hialeah workers' comp settlements attorney review your claim and settlement offer can make all the difference in you facing a more stable future.
Workers Compensation Third-Party Negligence
Third-party workplace accident claims can be exceedingly complex, but they are important to pursue because they open the door to additional benefits that workers' compensation does not cover.
Our attorneys can help you understand when a third party claim may apply and how to take legal action, when you call our offices at (305) 340-2630 for a free consultation. We have also included some basic information on this important matter.
What Does Workers' Compensation Cover?
Medical care, through a provider approved by your employer or their insurance carrier; and/or
Financial benefits, typically compensation paid in the amount of 2/3 of your normal wages, if you are completely unable to work for an extended period of time.
A third-party lawsuit settlement may recover:
All of your medical care, from any and all providers of your choosing;
Ongoing treatment, including medication, in- or out-patient procedures, and at-home care;
100% of lost wages, including loss of potential wages and earnings; and/or
Emotional trauma, such as pain and suffering.
Florida Workers Compensation Appeals Process
You have the right to appeal a denied workers' compensation claim. A denial may occur if your employer's workers' comp insurance company believes that your claim is invalid for some reason, such as an injury that is not truly work-related.
You have the right to challenge this denial, and the first step in the formal appeals process is mailing or facing a Petition for Benefits to the Clerk of the Office of the Judges or Compensation Claims (OJCC).
A Petition for Benefits form must include:
Information about your claim
Details about the accident/injury itself
The nature of your injury
What benefits you are claiming
Information on any wages or other earnings you have lost
After you file an appeal, the first step will be a mediation hearing. This is overseen by a neutral third party, a mediator, who will try to help you resolve your dispute. You can appeal a decision made by a workers' compensation judge, as long as you file an appeal with the First District Court of Appeals within 30 days.
How much can you get from the workers' compensation settlement?
You are likely wondering how much you will be able to receive from a settlement if you have been injured in a workplace accident. There are several elements of a workers' compensation claim that will need to be considered. Some of them include:
Whether you are permanently or temporarily disabled
Cost of unpaid and future medical bills
There are also considerations to make when deciding whether you accept a settlement or not:
A settlement is a guaranteed benefit, while litigation provides you with no such guarantee
You will release your right to any future medical treatment for your injury by accepting the settlement
Whether you can settle for an amount that adequately covers your damages
Workers Comp Insurance Requirements
Virtually all employers are required to carry workers' compensation insurance, with few exceptions. Chances are, if you have experienced a work-related injury, that your employer has (or should have) workers' compensation insurance.
The general requirements for workers' compensation insurance in Florida are as follows:
Construction industry businesses must have workers' comp insurance if they have 1 or more employees.
Non-construction industry businesses must have workers' comp coverage if they have 4 or more employees.
Agricultural industry businesses must carry workers' comp insurance if they have 6 or more regular employees, or 12 or more seasonal workers.
Out-of-state employers are required to notify their insurance carriers that they are operating in Florida and must purchase coverage in Florida if their carrier does not cover out-of-state work.
Contractors must ensure any sub-contractors have the appropriate workers' comp insurance coverage before they begin work.
How Long Does it Take to Settle a Workers' Comp Case in Florida?
An average workers' compensation case will take about 15 to 16 months from start to completion in Florida.
First, your attorney will need to file the petition, most likely with the Bureau of Workers Compensation. From there, it takes about 3 weeks to assign it to a judge. There will then be an initial hearing after which the claimant has 90 days to complete their medical evidence, such as a medical deposition. This is often the most lengthy portion of the process.
Once the medical evidence has been supplied, a final hearing is scheduled. The judge can then close the record and set forth a briefing schedule. This often requires all parties to submit briefs within a 30 days period.
After briefs have all been submitted, the judge will make a decision for your case within a 30 to 60 day period. In total, this is an 8 to 13-month timeline. This can be a very frustrating circumstance for those looking to obtain compensation to cover the expenses associated with their injury. That is why we certainly advise you to work with an attorney who can help the case proceed as quickly as possible.
What to Expect After a Workers' Compensation Settlement
Once a settlement has been negotiated, it can take anywhere between several weeks and a few years to receive a check. In situations where there are no disputes or appeals, however, you can have a check as soon as insurance processes the payment. In complex cases, especially when you practice your right to appeal, you can expect to receive a payment within two years.
Depending on the specifics of your case, the severity of your injury, and the terms of the settlement, you may receive periodic payments or the settlement amount in one lump sum. You should continue to receive medical care and specified therapy after the case is settled.
---
Call Morales & Cerino at (305) 340-2630 or contact us online for your free, private case review. Se habla español.
---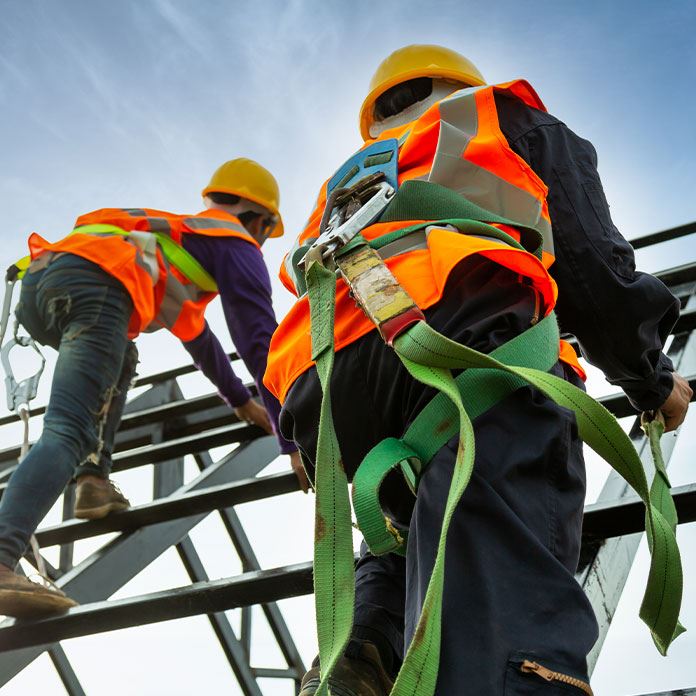 REQUEST YOUR FREE CASE EVALUATION