Hialeah Car Accident Lawyer
Let Us Help You Put the Pieces of Your Life Back Together
A car accident is sudden, unexpected, and traumatic. If you are seriously injured, you may be unable to work for a time. You may face overwhelming medical expenses and the need for ongoing treatment. It is very important to make sure that you receive fair compensation from the insurance company, so all of your injuries, losses, and expenses are fully covered.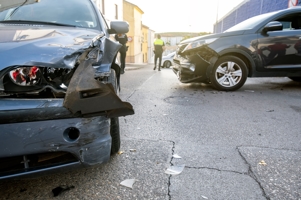 Since 1994, Morales & Cerino has been representing injured individuals and families who have lost loved ones. We know how to level the playing field between the injured and the insurance companies that routinely undervalue or deny valid claims. Our Hialeah car accident lawyers fight for fair compensation in every case we handle, from whoever was responsible for causing the accident.
We take on auto accident cases across South Florida involving:
Speeding
Drunk driving
Driving while distracted
Drugged driving
Red light violations
Unsafe lane changes
Illegal turns
Defective auto parts
What is your case worth, and how can you ensure your right to compensation is protected? Find out by calling (305) 340-2630 or contacting us online for a free, confidential consultation.
Seeking Fair Compensation After a Car Accident in South Florida
A personal injury case may arise when injury is suffered and damages are incurred due to the negligence of another. The classic car accident case involves a car accident where the driver of one vehicle is hit and injured by the driver of another vehicle due to negligent conduct, such as running a stop sign, running a red light, or making an illegal left turn. Naturally, injuries resulting through the fault of another deserve to be compensated.
Victims of car accidents must fight to be reimbursed for their bodily injury, pain, suffering, lost wages, and medical expenses. While a small percentage of auto accident claims are actually tried in court, it is critical to be thoroughly prepared for this possibility. As experts in trial litigation, we at Morales & Cerino make it our mission to prepare every case as if it will ultimately proceed to trial. It is our belief that this level of preparation is vital to success by either negotiated settlement or jury verdict.
Put our seasoned team of Hialeah auto accident lawyers on your side. Call (305) 340-2630 today! Se habla español.