Repetitive Stress Injury Claims in Hialeah
Learn more about repetitive stress injury workers compensation claims
Repetitive stress injuries, often referred to as repetitive strain or repetitive motion injuries, occur as a result of the gradual buildup of damage to muscles, tendons, cartilage, nerves, etc. from repeating the same motion over and over again.
Repetitive stress injuries can occur in virtually any field. A worker may experience various medical conditions caused by repeating the motions demanded by his or her job, causing pain, stiffness, numbness or tingling sensations, weakness, swelling, and heat or cold sensitivity. These symptoms will only get worse if a worker continues to perform his or her job duties without modification or treatment.
The following are examples of work-related tasks that can cause repetitive stress injuries:
Typing
Using a computer mouse
Working on an assembly line
Grasping tools
Performing fine motor skills
Heavy lifting
Swiping items at a market or grocery store checkout line
In simple terms, a repetitive stress injury occurs from day-to-day functions on the job or directly in correlation with their job. Employees with repetitive stress injuries, even if they had a pre-existing condition that are made worse from the job, may qualify for benefits from workers' compensation.
---
Are you dealing with a repetitive stress injury workers compensation matter? Find out how to get justice by calling Morales & Cerino at (305) 340-2630.
---

Types of Repetitive Stress Injuries
There are various types of repetitive stress injuries, most of which affect the wrists and hands, neck and shoulders, or forearms and elbows. These can render a worker unable to perform his or her normal job duties or even take part in typical day-to-day activities outside of the workplace. Receiving treatment and recovering financial benefits can help a worker face a more stable future, which is why it is important to file a workers' compensation claim.
Our Hialeah repetitive stress injury attorneys are experienced in handling all types of repetitive stress injury claims, including:
Tennis elbow
Bursitis
Tendonitis
Tendinosis
Stress fractures
Cubital tunnel syndrome
De Quervain syndrome
Intersection syndrome
Radial tunnel syndrome
Writer's cramp
Thoracic outlet syndrome
Dupuytren's contracture
Stenosing tenosynovitis (trigger finger)
Lateral epicondylitis (tennis elbow)
Medial epicondylitis (golfer's elbow)
Medical Evaluations to Determine Extent of Disability
Repetitive stress injury cases could be contested by insurance companies due to the difficulty of proving such an injury exists. Unlike many other types of serious work injuries that are clearly noticeable, repetitive stress injuries may not show any outward symptoms. To get a better understanding of your workplace injury and why it is significant enough to warrant workers' compensation benefits, your employer's insurance provider will likely arrange for a medical evaluation with a contracted medical provider. Even if you have already seen your own primary care physician for a diagnosis, you may be required to complete this supplementary medical evaluation to progress your claim.
During the medical evaluation, you may be required to complete several types of exercises that test the strength and dexterous manipulation of your hands and other affected body parts. For example, you may be asked to grip a weight with your hand for an extended period of time or use a pen.
Workers' Comp & SSD Benefits for Repetitive Stress Injuries
The SSD and workers' compensation processes can be confusing, irritating, and filled with postponements. We can assist with reducing these negative impacts on your life. Our legal team is quite useful to you in regard to having the ability to answer your questions about what is happening with your case and what to anticipate. Unlike other injury law firms, Morales & Cerino encourages its clients to ask questions and not think twice in revealing any type of legal problem at any time.
Our legal team is dedicated to assisting those suffering from work-related carpal tunnel syndrome and other repetitive strain injuries in getting the benefits, surgery, or other treatments they need through workers' compensation. Many injured individuals discover that it can be extremely difficult to get adequate time to recover or the surgery they need to resolve the condition. We have successfully represented many injured workers in our over 20 years in practice and have recovered millions of dollars in compensation on their behalf. Our mission is to help you get your claim resolved favorably, in the shortest amount of time possible.
---
Find out how we can help you by calling (305) 340-2630 or contacting us online. We serve all of South Florida from our offices in Miami and Plantation. Se habla español.
---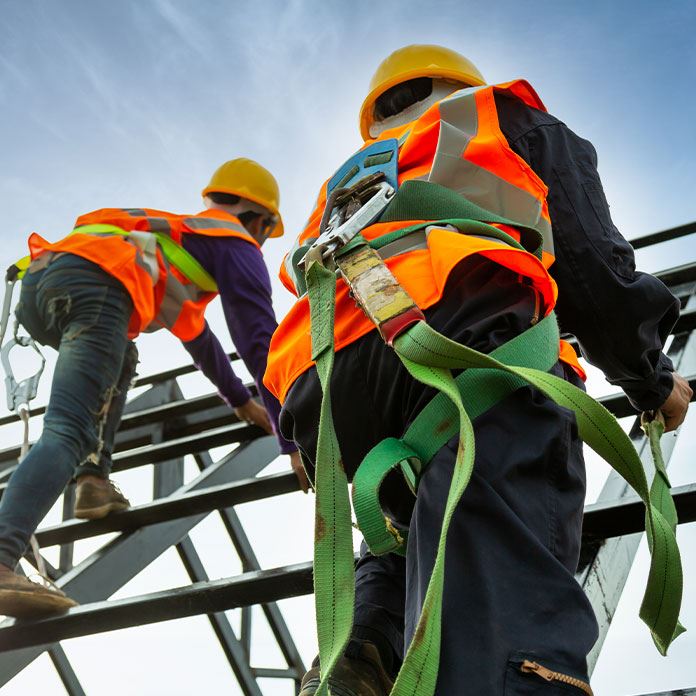 REQUEST YOUR FREE CASE EVALUATION