Traumatic Brain Injury Lawyer in Hialeah
Hialeah Workplace Brain Injury Lawyers with Over a Century of Experience
Suffering from a brain injury is a significant and unfavorable event. Brain injuries can trigger incapacitating damage that includes migraine headaches and various other symptoms. Permanent brain damage can result in the loss of particular physical functions, loss of brief or long-term memory, loss of spoken functions or electric motor skills, and also paralysis.
When you suffer head trauma or brain injury at work, it not only affects your job performance, but it has a huge impact on your daily life. You may have to re-learn normal, day-to-day tasks such as eating, drinking, walking, personal hygiene, reading, and a lot more. There are a number of things that you will certainly have to conquer if you endured a devastating brain injury. Understandably, all this recovery and treatment could set you back tens or even hundreds of thousands of dollars, leaving significant economic devastation on you and your family.

Benefits & Compensation for Work-Related Brain Injuries
If you have suffered a brain injury at work as the result of another party's negligent act, such as your employer, you can seek compensation for the damages that result from the accident. In brain and head injury cases, victims and their families suffer from numerous problems.
The right compensation can take care of many things, such as:
Medical expenses
Rehabilitation expenses
Lost wages
Home modifications
Emotional distress
The answer to a productive brain injury case is hiring a qualified attorney who is experienced in handling serious head injury claims – specifically related to work accidents and workplace hazards. Morales & Cerino has over 20 years of experience helping injured workers get full compensation for their cases.
---
Our legal team fights for maximum compensation in every case. Get in touch with us today by calling (305) 340-2630!
---
Our Hialeah attorneys for brain injuries at work can help you understand the options available to you and get the right evidence to set up your case. One of the keys to getting compensated for a head injury at work is employing skilled experts who can provide accurate information regarding your case. An expert's testimony can make your case. Our workplace brain injury lawyer can seek out experts with whom an in-depth consultation will take place. We handle workers' compensation and personal injury claims for work-related brain injuries across South Florida.
---
Call (305) 340-2630 today to arrange a free consultation regarding a work-related brain injury. Se habla español.
---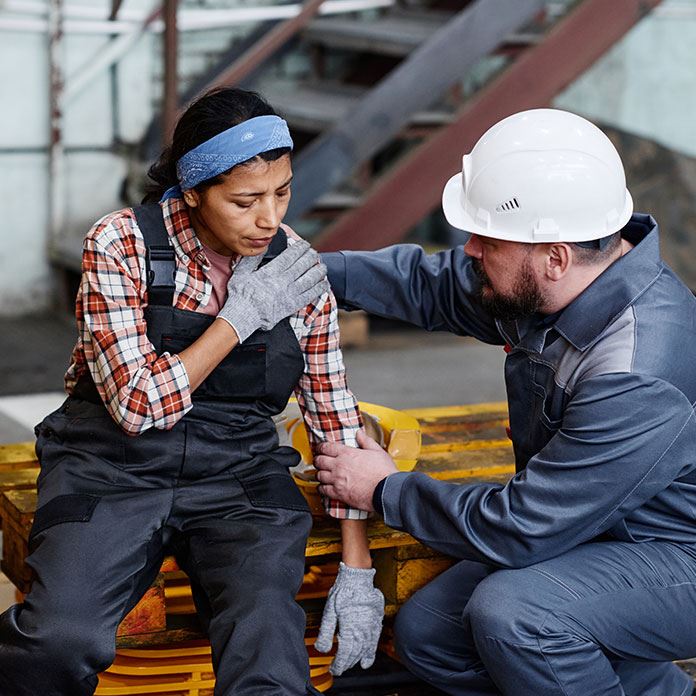 REQUEST YOUR FREE CASE EVALUATION