Hialeah Scaffolding Accident Lawyers
Scaffolding is a common tool used in construction sites to allow workers to perform tasks at elevated heights. Unfortunately, scaffolding accidents are also common and can result in serious injuries or even death. At Morales & Cerino, P.A., we understand the devastating impact that scaffolding accidents can have on workers and their families. Our experienced workers' compensation attorneys are here to help if you or a loved one has been injured in a scaffolding accident.
---
Injured in a scaffold accident at work? Contact our Hialeah scaffolding accident attorneys by calling (305) 340-2630 today for a free consultation!
---
Causes of Scaffolding Accidents
Scaffolding is a crucial component of many construction projects, providing workers with access to elevated areas. However, it can also be a source of serious accidents if not properly constructed or maintained. Scaffolding accidents can result from various factors, including:
Improper Installation: Scaffolding must be assembled correctly to ensure stability and safety. If it is not installed according to industry standards, accidents can occur.
Lack of Maintenance: Over time, scaffolding can deteriorate due to exposure to the elements and heavy use. Failure to maintain scaffolding can lead to dangerous situations.
Defective Equipment: Sometimes, accidents happen due to faulty scaffolding components or equipment. Manufacturers and suppliers may be held liable in such cases.
Inadequate Training: Workers who use scaffolding must receive proper training on how to do so safely. Inadequate training can result in accidents and injuries.
Safety Violations: Construction companies and contractors must adhere to safety regulations and guidelines. Violations of these standards can lead to accidents and legal liability.
Our attorneys will thoroughly investigate the cause of your scaffolding accident to determine who is liable and to help you receive the compensation you deserve.

Types of Injuries from Scaffolding Accidents
Scaffolding accidents can result in a wide range of injuries, including:
Broken bones
Head injuries
Spinal cord injuries
Paralysis
Internal injuries
If you or a loved one has suffered any of these injuries due to a scaffolding accident, our attorneys can help you pursue workers' compensation benefits and/or file a personal injury lawsuit against the responsible party.
Compensation
If you've been injured in a scaffolding accident, you may be entitled to compensation for:
Medical Expenses: This includes all costs associated with your injury, from emergency medical care to rehabilitation and follow-up treatments.
Lost Wages: If your injury prevents you from working, you may be eligible to recover lost income and future earning potential.
Pain and Suffering: Physical injuries often come with emotional and psychological distress. Compensation can be sought for these non-economic damages.
Property Damage: If your personal property was damaged in the accident, you may be entitled to reimbursement.
Contact Us Today
If you have been injured in a scaffolding accident, it is important to seek legal representation as soon as possible. Our attorneys at Morales & Cerino, P.A. are dedicated to helping injured workers receive the compensation they deserve.
---
Contact our Hialeah scaffolding accident lawyers by calling (305) 340-2630 today to schedule a free consultation.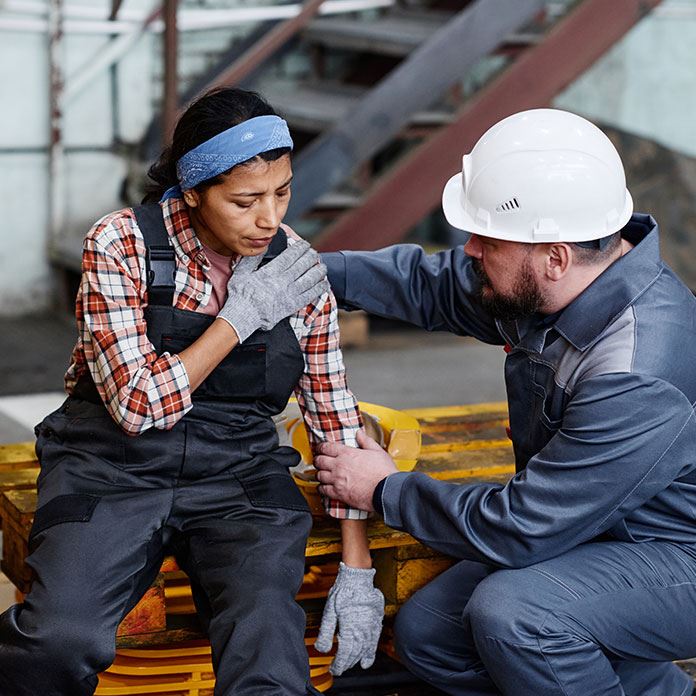 REQUEST YOUR FREE CASE EVALUATION