Motorcycle Accident Lawyers in Hialeah
We Recognize the Serious Nature of Motorcyclist Injury Claims
Motorcycle accidents are often among the most serious types of motor vehicle collisions on Florida's roadways. Unlike occupants of cars and trucks, motorcyclists do not have a steel frame surrounding their bodies, with seat belts and airbags to protect them in the event of a crash. Even when wearing a helmet and other protective gear, such as heavy boots, leather pants, gloves, and a motorcycle jacket, they may experience catastrophic injuries that alter their lives forever.
At Morales & Cerino, we recognize just how serious motorcyclist injuries are, and we fight to help injured riders secure the maximum financial compensation they need to begin rebuilding their lives. We also help families across South Florida who have lost loved ones in fatal motorcycle accidents. Regardless of the nature of the collision or the circumstances surrounding your case, our Hialeah motorcycle accident attorneys are here to protect your interests.
---
Find out what you can do after a motorcycle accident to recover full, fair compensation. Call (305) 340-2630 or contact us online for a free consultation.
---

Types of Injuries Caused by Motorcycle Accidents
A motorcycle accident does not have to occur at a high speed to cause serious damage. Even "minor" low-speed collisions can leave riders with catastrophic injuries. As Hialeah motorcycle accident lawyers, our goal is to understand exactly what financial, emotional, and physical impact these injuries will have on a rider, so we can maximize the value of their claim and make a positive impact on their life and future.
Our team takes on motorcycle accident cases involving such injuries as:
Road rash
Broken bones
Severe cuts and bruises
Facial trauma
Traumatic brain injuries
Spinal cord injuries
Amputation/loss of limb
Internal organ damage
Do You Have to Wear a Motorcycle Helmet in Florida?
Helmet laws in Florida have changed multiple times over the years, which can make knowing if you need to wear a helmet confusing. If you are riding a motorcycle in Florida and you are under the age of 21, then you must wear a helmet. However, if you are 21 or older, you have to wear a helmet unless you have proof you are covered by an insurance policy with at least $10,000 in medical benefits.
If you are required to wear a helmet, it must meet the Federal Motor Vehicle Safety Standards. Also, regardless of your age or exemptions to having to wear a helmet, you must have proper eye protection while riding.
Insurance Company Bias Against Motorcyclists
When pursuing a motorcycle accident claim, plaintiffs are often placed in an unusual position of being viewed through an unjustified bias by insurance companies and their adjusters. Many people stereotype motorcyclists as naturally reckless people who ride for the "thrill" of it. Of course, most people who ride motorcycles do so for practical reasons and value their safety like any other motorist on the road.
With our years of legal experience dealing with insurance companies on behalf of our clients, we can help you create a claim that prepares for and overcomes the bias against you for riding a motorcycle. In the event that your case cannot be settled fairly, our lawyers can help you prepare for litigation. Unfortunately, the assumption that motorcyclists are reckless may also be held by judges and jury members, too. Once again, though, we will be prepared to construct a case that aims to dismiss this bias, prove liability, and secure a maximized amount of damages on your behalf.
How Our Law Firm Can Fight for Motorcycle Accident Victims
It is important to work closely alongside an experienced motorcycle accident lawyer who can negotiate with the insurance company and help you achieve the best possible results. The attorneys at our firm will do what it takes to build a solid and effective case strategy. Our strategy will be to help establish driver fault, investigate road conditions, and inspect safety equipment. Our goal will be to get you the full and fair compensation you rightly deserve.
Rather than simply accepting the minimal payout from the insurance company, we can carefully diagnose a resolution. We understand that your road to recovery will require compensation, which is why we are prepared and ready to effectively handle your case.
---
To learn more about our South Florida firm and how we can help you, call (305) 340-2630. Se habla español.
---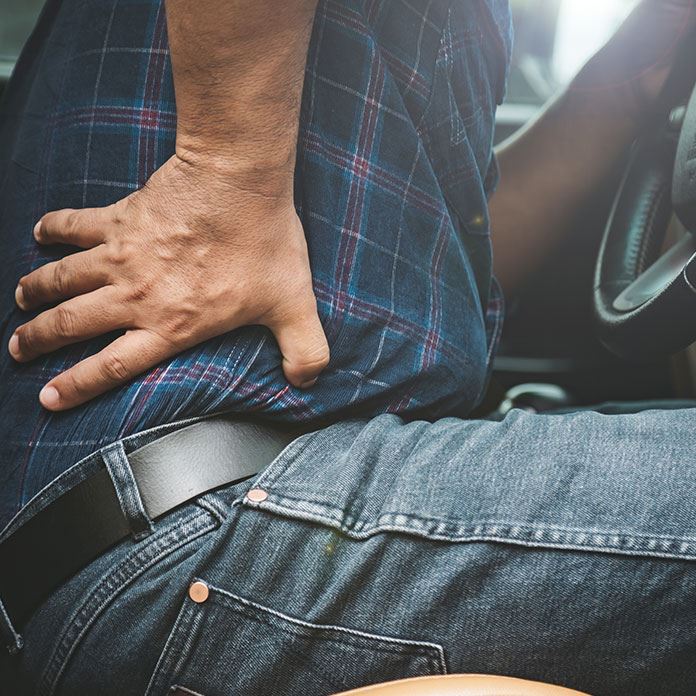 REQUEST YOUR FREE CASE EVALUATION