Workers' Compensation Attorney in Hialeah
We Can Help You Navigate Your Workers' Comp Settlements in Miami and all of South Florida
The Hialeah workers' compensation attorneys at Morales & Cerino have been helping injured workers file claims and obtain benefits for over 20 years. We assist individuals who suffer on-the-job injuries with their claims, so they are able to maintain their way of life. We are interested in returning you to optimal health and maintaining your family's financial security.
---
Suffering from a work-related injury in Miami or Hialeah? Morales & Cerino, P.A. offers free consultations!
---
The workplace can be an extremely dangerous environment. Many types of accidents can and do occur in different ways and settings, including:
Machinery or equipment injuries
Falls from heights
Electrical shock
We also handle cases involving overexertion or repetitive motion injuries, and third-party claims against other individuals or corporations who may have been to blame for a worker's injuries. If you need a workers' compensation lawyer in Miami, consider the experienced team at Morales & Cerino, P.A. Every case is different, and we recognize this.
Our Hialeah workers' compensation lawyers provide highly personalized attention and constant communication to ensure we are delivering legal counsel tailored to each of our client's unique needs.

How Do You File a Workers' Compensation Claim in Florida?
Steps to filing a workers' claim
In the state of Florida, there are specific steps to take when filing a workers' compensation claim in Florida. They are as follows:
Notify your employer of the injury or illness at your earliest opportunity
Get medical help - delaying can cause issues with your case
Speak with an attorney to discuss your case
Submit your workers' compensation claim
The Florida Division of Workers' Compensation is the organization you will need to file your workers' compensation claim with. If you have more questions about your case, do not hesitate to reach out and get the help that you need! We have a Florida workers' comp lawyer ready to assist you.
How are Workers' Comp Settlements Paid?
Regardless of who was at fault for your accident and resulting injuries, you are entitled to worker's compensation benefits. Please allow the Hialeah workers' compensation attorneys at Morales & Cerino to aggressively pursue benefits on your behalf and ensure you receive the proper medical treatment and lost wages.
Many workers fear losing their jobs if they file a workers' compensation claim. Your employer may face serious legal ramifications for terminating your employment due to your workplace accident. We can set your fears at ease and can take legal action if you were fired after filing a claim or reporting an accident.
Do I need a lawyer to get a workers' comp settlement?
The first thing you should know is that you are entitled to a workers' comp attorney, regardless of the situations surrounding your case. An attorney will be able to help you go after the best possible outcome for your workplace injuries and ensure that no stone is left unturned. This is especially important if you suffered substantial and life-altering injuries.
An additional benefit of hiring an attorney for your workers' compensation case is that they can walk you through the Social Security Disability process if your injuries prevent you from returning to work. Our firm can help ensure that you obtain the benefits from workers' compensation and medical care.
With all that said, there are numerous factors that may be an indication that you should retain the services of a workers' compensation attorney. Here are some of those instances:
Your injuries are severe enough to require surgery
Your injuries prevent you from returning to work
You have substantial pre-existing conditions
Your medical benefits have been denied
Remember, no one can guarantee the amount of benefits you may win, but consulting with a workers' comp lawyer may still help improve your workplace injury settlement. Speak with our workers' compensation attorneys today if you are in need of legal assistance and are wondering whether you should hire an attorney for your case.
At Morales & Cerino, we strive to provide the best representation possible to all our clients, from the individuals with simple sprains or strains to those suffering from catastrophic injuries. Please contact us for a free legal consultation at your home, hospital, or in one of our offices conveniently located in Miami and Plantation, Florida.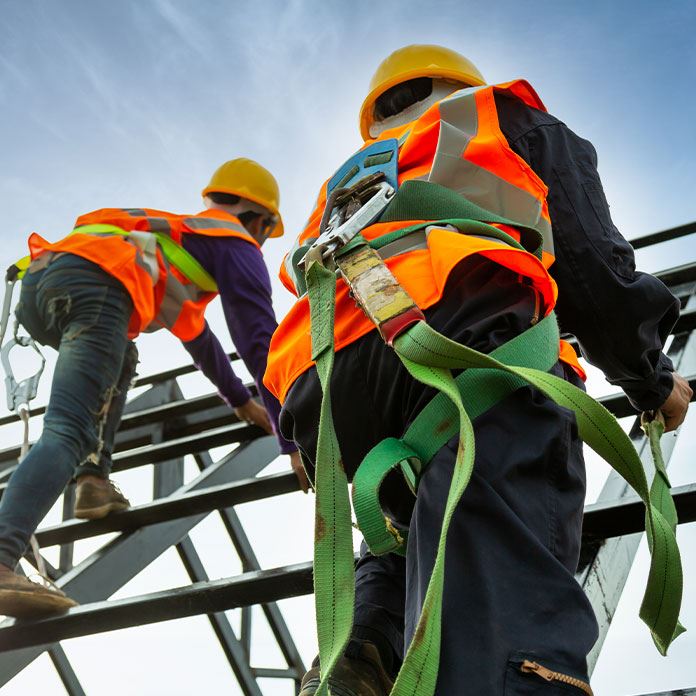 REQUEST YOUR FREE CASE EVALUATION