Hialeah Amputation Injuries Attorneys
Helping Workers Seek Compensation for Amputations
At Morales & Cerino, P.A., we understand the profound physical and emotional impact amputation injuries can have on workers. We believe that victims of these severe workplace injuries deserve full and fair compensation for their losses. Our experienced workers' compensation attorneys are dedicated to fighting for your rights and securing the financial support you need to cope with your new reality.
Experienced Representation For Amputation Injuries
Losing a limb or appendage in a work-related accident not only affects your ability to return to work, but it also significantly impacts your overall quality of life. Our work amputations attorneys can provide helpful services including:
Case Evaluation: Florida workers' compensation attorneys offer a free initial consultation and case evaluation to understand the circumstances of your injury and determine the best course of action.

Filing a Workers' Compensation Claim: They can help you file a workers' compensation claim, ensuring all necessary paperwork is correctly filled out and submitted within the deadline. 

Appealing Denied Claims: If your initial claim was denied, our attorneys can assist you in filing an appeal, presenting a compelling case to overturn the decision.

Negotiating Just Compensation: They negotiate with insurance companies and other parties to ensure you receive just compensation for your losses, including medical expenses, lost wages, and pain and suffering. 

Legal Representation in Court: If it becomes necessary to go to court, your attorney will provide skilled legal representation, advocating for your rights and interests. 

Navigating Complex Laws: Florida's Workers Compensation Law can be complex. Experienced attorneys can help navigate these laws, ensuring all legal avenues for compensation are explored.

Ensuring Employer Accountability: If the amputation injury was due to employer negligence, your attorney can hold them accountable, potentially preventing similar incidents in the future.

Maximizing Claim Value: our attorneys work to maximize the value of your claim, fighting for the highest possible compensation to cover your current and future needs. 
Our experienced attorneys advocate aggressively on behalf of our clients who've suffered amputations due to workplace accidents or negligence. We're committed to ensuring that you receive maximum compensation under Florida's Workers' Compensation laws.
Your Rights After an Amputation Injury at Work
If you've suffered an amputation injury at work, it's essential that you understand your legal rights. Florida law provides benefits for lost wages, medical expenses, rehabilitation costs and other expenses related directly to your injury. With our workplace amputation injury attorneys, we can help you seek additional damages when negligence is involved.
Contact Us Today for a Free Consultation
We invite you to contact us today if you or a loved one has undergone an amputation because of a workplace accident in Hialeah, FL or the surrounding area. Schedule a free consultation with one of our skilled attorneys who will assess your case thoroughly and guide you through the legal process. Our goal is to help you secure the vital compensation you need for your recovery and future.
Trust Morales & Cerino, P.A., your dedicated workers' compensation attorneys in Hialeah, FL. We're here to support and fight for you every step of the way.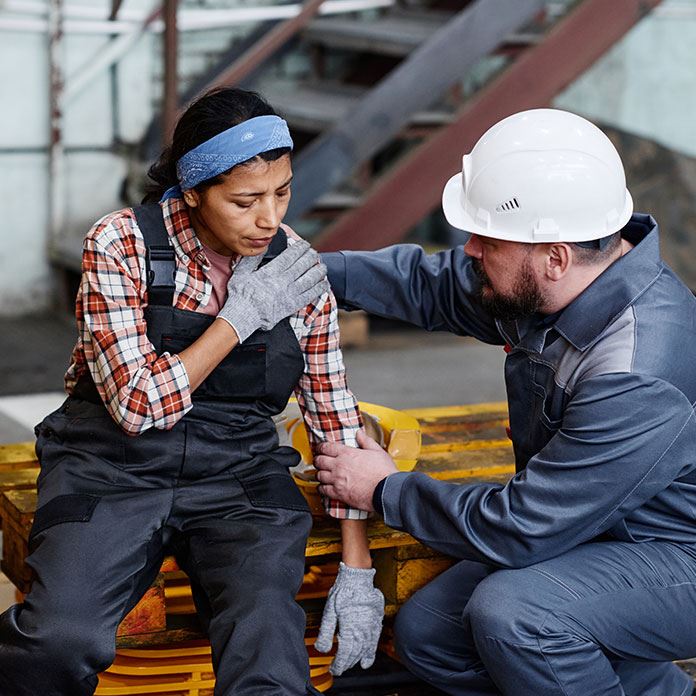 REQUEST YOUR FREE CASE EVALUATION