Hialeah Carpal Tunnel Injury Lawyers
Stress Injuries & Workers' Compensation Benefits in South Florida
One common misconception about workers' compensation is that you have to be hurt in an accident to receive it. The reality is, injuries or ailments that develop over time by repeating physical tasks are just as valid as any work environment injuries that might be triggered by an accident. Carpal tunnel syndrome and various other injuries triggered by recurring stress are not unusual in today's workplace. Carpal tunnel is a nerve disorder that occurs in the wrist. It is a common issue among office workers and other employees who have jobs with repetitive hand movements.
Our lawyers understand cases of this nature and can help you get what you need in order to recuperate. At Morales & Cerino, our Hialeah carpal tunnel injury attorneys represent individuals throughout South Florida in all phases of the workers' compensation process.
If you have carpal tunnel syndrome or any repetitive stress injury caused by your work, we can assist you in receiving the medical care you need and recovering compensation for lost income. Additionally, carpal tunnel and other repetitive stress disorders may qualify you for Social Safety Disability (SSD).
---
To find out what benefits you may be entitled to receive, call (305) 340-2630. Your consultation is free, and we will be honest and straightforward, so you can make the right choices about your case.
---

Understanding Carpal Tunnel Syndrome
Carpal tunnel syndrome is a serious medical condition that occurs when there is a compression of the median nerve that extends through the wrist. Symptoms of carpel tunnel include: a tingling sensation, lack of sensation, and no strength or pain in the fingers, hand, or wrist. Symptoms most often are felt in all of the fingers on the hand, except for the little finger. If you suffer from symptoms in every finger but your small one, this indicates you could have carpal tunnel syndrome.
Causes of Carpal Tunnel
In many cases, carpal tunnel syndrome is an occupational disease that can arise as a direct result of a regular duty of your job. Inflammation is a common cause of carpal tunnel syndrome as well.
The nerves in your wrist can become inflamed by repeated movement, but this can also be exacerbated by medical issues, such as:
Thyroid disease
Diabetes
Arthritis
Pregnancy
Any activity with repeated movement can contribute to carpal tunnel, but some of the common occupations associated with this syndrome include:
Craftsmen
Musicians
Chefs
Professional drivers
Computer and data entry jobs
Line workers
Filing a Carpal Tunnel Claim
If you are suffering from carpal tunnel, you should work with your attorney to file a workers' compensation claim.
In some cases, carpel tunnel syndrome is a work-related injury. If and when this is the case, it is important that you know your rights under South Florida workers' compensation laws. Our state provides for those who suffer from carpel tunnel through workers' compensation benefits. It is the job of the employer to pay for this insurance to protect their employees from such injuries. These benefits assist you in receiving the medical treatment you need to get healed and get the time off that is necessary to recover.
---
Call our Miami or Plantation offices at (305) 340-2630 today to arrange a free consultation with one of our experienced Hialeah attorneys. Se habla español.
---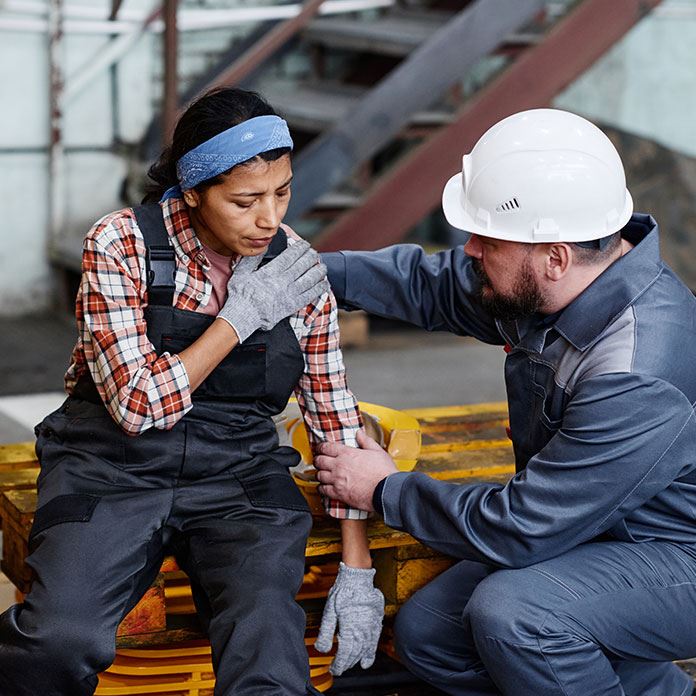 REQUEST YOUR FREE CASE EVALUATION