Falling Object Cases in Hialeah
Falling Object Injury Attorneys in South FL
Hialeah employers have a duty to maintain their property in a way that is reasonably safe for their employees. If you were injured because you were hit by a flying, swinging, or falling object at work, you should discuss your options with the law firm of Morales & Cerino. We have fought for Florida's injured workers since 1994 and are ready to see how we can assist you.
When you have been injured, or are the friend or family member of somebody who has been hit by an object at work, our Hialeah falling object attorneys are standing by to offer our guidance and support with your falling object case. While other attorneys might have the ability to represent you, they will not bring the level of commitment and devotion that we bring to the table. We care about your claim and your future.
---
To arrange your free consultation with one of our falling object lawyers, give us a call at (305) 340-2630. Se habla español.
---

Common Types of Injuries from Falling Objects
Common Types of Injuries from Falling Objects
Depending on the size and weight of the object, the injuries from the falling object will differ. Hardhats and other protections should provide some protection, but when the object falls from a high distance, the force can result in serious injuries, permanent damage, or loss of life.
Some of the injuries from falling objects that are commonly found on workers' compensation claims include:
Bruises
Cuts/scrapes
Concussions
Broken bones
Paralysis
Nerve damage
Blood clots
Our attorneys have over a century of collective legal experience, helping people file workers' compensation claims and handle their workplace injury lawsuits after injuries caused by falling object accidents at work. This experience means that we know exactly what to do to give you the best chance of succeeding with your claim, and we will handle your case professionally and sensitively at all times.
Highly Experienced in "Hit by Object" Work Injury Claims
A falling object can result in catastrophic injury or death. Unfortunately, these "hit by object" workplace accidents happen quite frequently. They are one of the construction's fatal four workplace accidents, according to the Occupational Safety and Health Administration (OSHA).
Our Hialeah falling object injury lawyers take on cases of this kind involving:
Construction site accidents
Injuries caused by falling objects
Workers struck by swinging or flying objects
Worker fatalities involving falling objects
Do I Have a Falling Objects Case?
Depending on the cause of your accident, you may have a workers' compensation claim or a personal injury lawsuit. If there is no indication as to what is behind the accident, our expert legal professionals can come to your workplace to perform an investigation. In cases where the accident was caused by defective equipment, we can get assistance from expert engineers to get to the bottom of what happened.
---
Get the answers and compensation you need by involving a skilled team of professionals. Call (305) 340-2630 or contact us online for your free case review.
---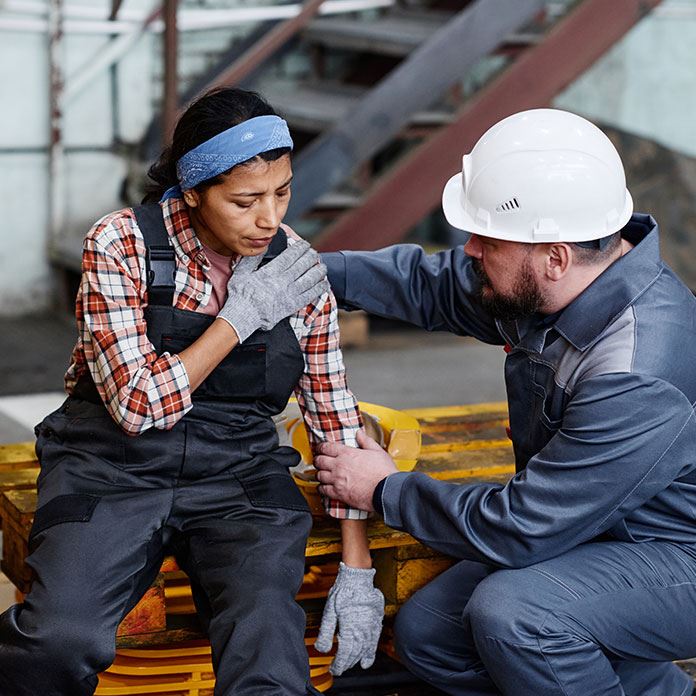 REQUEST YOUR FREE CASE EVALUATION