Workplace Neck Injury Claims in Hialeah
Contact a Hialeah Neck Injury Attorney for Immediate Help
Business owners have a responsibility to secure their properties for all their employees. When there are potential threats on a property, and you suffer a neck injury, a skilled work injury attorney can be the answer in recuperating money for your personal injury.
Since 1994, Morales & Cerino has assisted many people achieve positive results in workers' compensation claims and personal injury litigation. Our preparation, expertise, and ability give our clients every chance to attain success. Across South Florida, our Hialeah neck injury attorneys provide knowledge legal advice to injured workers and their families, helping them put their lives back together after serious work accidents and injuries.
---
Interested in finding out how we can help you? Call (305) 340-2630 or contact us online. Se habla español.
---

Investigating Neck Injury Claims & Proving Negligence
Neck injury cases call for a neck injury lawyer who will conduct a total investigation of the accident in order to prove negligence or wrongdoing. With experience in dealing with insurance companies, as well as being knowledgeable in Florida workers' compensation and personal injury laws, you can expect our attorneys know how the opposition will view your case. You can expect us to use skilled strategies and techniques to help you get the resolution you deserve.
We know that for many of our clients, this is the first time they have ever had to acquire an attorney for a personal injury case. Therefore, our attorneys and staff will be pleased to answer any questions or concerns you might have. We want our clients to fully understand the legal procedure. Our goal is to alleviate your stress and anxiety. With our neck injury cases, we provide proficient legal services to clients who are harmed at work. For you, this means you have the most effective chance of success, whether you file a workers' compensation claim or pursue a personal injury lawsuit.
Workers' Comp vs. Personal Injury Claims for Work-Related Neck Injuries
After a neck injury sustained at work, there are many situations in which legal action in court can be taken. For example, you can file a work injury claim if you get a neck or back injury at work, and your employer doesn't carry workers' compensation. Another instance is if your neck injury was caused by faulty equipment. Regardless of fault, you can pursue workers' compensation benefits.
The process of applying for and receiving workers' compensation can be complicated, so even if your neck injury case is one in which you aren't able to file suit, obtaining an attorney may still be valuable in helping you recover the full compensation benefits to which you are entitled.
At Morales & Cerino, we are devoted to making sure your rights are protected if you have been injured at your workplace. Our law firm serves Hialeah and all of South Florida. We are devoted to getting you the compensation you deserve.
Choose Morales & Cerino for Your Workplace Neck Injury Claim
When you need a local Hialeah injury attorney, you need an experienced legal professional you can count on to provide you with the high-quality representation that you deserve. At Morales & Cerino, you can trust our attorneys to ensure that your rights are protected. If you have been injured as a result of the neglect by your place of employment, you shouldn't be made accountable. We welcome the opportunity to assist you in getting the compensation you ought to have.
Call (305) 340-2630 today for your free, confidential consultation and find out how you can recover benefits or compensation for your work-related neck injury.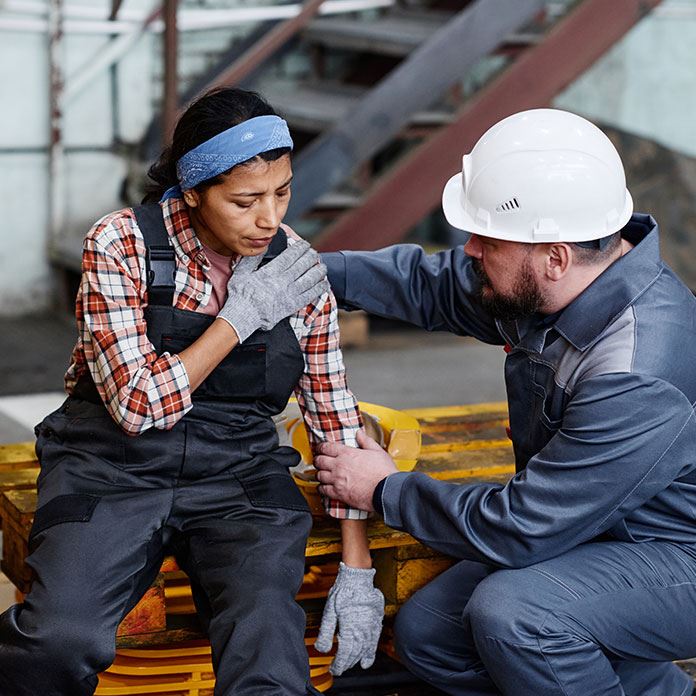 REQUEST YOUR FREE CASE EVALUATION