Magnum Construction Management (MCM) reached a settlement agreement totaling $42 million to compensate the victims of the bridge collapse that killed six people, and caused critical brain injury to another.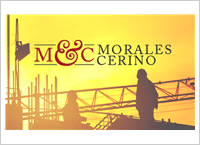 The structure, a pedestrian bridge on the Florida International University (FIU) campus, collapsed on March 15, 2018. The incident resulted in the deaths of one worker, and five individuals who were driving under the bridge on Southwest Eighth Street. One other person suffered from brain damage caused by injuries sustained in the collapse.
According to the National Transportation Safety Board's initial investigation, the collapse appeared to be a result of design flaws in the pedestrian bridge, as well as cracks that were reported to have been noticed by workers.
MCM negotiated with their insurance providers — Greenwich Insurance Co., XL Insurance America, Indian Harbor Insurance Co., and Ohio Casualty Insurance Co. — to decide on a settlement of $42 million in compensation for victims of the bridge collapse.
Total compensation for the victims of this tragedy is still in question, as MCM filed for bankruptcy on March 1, 2019 and has an automatic stay on the lawsuits they are involved in. MCM is just one of the parties alleged to be responsible for the collapse of the bridge. Several other entities, including FIU, the Florida Department of Transportation, and FIGG Bridge Engineers, who designed the structure, are involved in the case and could be held accountable as well.
Two members of the Morales & Cerino, P.A. team, Attorneys Frank A. Cerino and John T. Getz, are part of the attorney team that represents a severely injured victim of the FIU bridge collapse. The MCM settlement is a step towards recovering just compensation for those victims.
If you have been injured in an incident that was caused by another's negligence, call (305) 340-2630 or send us your contact informationto schedule a free consultation. We are available 24/7.