Florida is a world-renowned retirement destination known for its tourist attractions, tempestuous weather conditions, and high-density urban areas. In fact, civil engineers and urban planners are constantly developing new housing tracks, roads, and resorts to accommodate our state's rapidly growing population.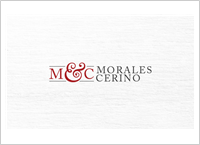 However, conflict is inevitable when natural predators are forced to share space with humans. Florida is home to approximately 1.25 million alligators, many of which have been displaced by urban development, habitat destruction, and climate change. According to Inside Science, gator attacks in Florida "have been on the rise, increasing from an average of just one every three years between 1998 and 1999 to about seven per year between 2006 and 2016."
These apex predators are driven by instinct and an insatiable prey drive. Unfortunately, this means that a hungry alligator will eat just about anything, including dogs, carrion, and humans. Because alligators are technically urban wildlife, businesses and local governments have an obligation to warn residents about potential gator activity.
The Issue of Premises Liability
On June 8, 2018, Shizuka Matsuki was walking her dogs at Silver Lakes Rotary Nature Park when she was fatally attacked by a 12-foot alligator. Izzy Kapnick, a writer at Courthouse News Service, wrote an article, "Lawsuit Blames Town for Fatal 12-Foot Gator Attack," which details how our very own Attorney John T. Getz is representing Matsuki's son, Katana Sato.
On April 30, 2019, Attorney Getz filed a wrongful death complaint on behalf of Sato and Shizuka Matsuki's estate. The lawsuit states that Davie town officials failed to provide visitors with "sufficient notice or warning" that there had been recent reports of gator activity on the premises. The claim further alleges that the town of Davie "failed to maintain its park in a reasonably safe condition by allowing a dangerous condition to exist thereon, to wit: an alligator near or in the lake, even though defendant TOWN OF DAVIE, knew or should have known, that this dangerous condition existed."
Over the years, multiple alligator removal permits have been issued for Silver Lakes Rotary Nature Park. The town of Davie never utilized a single one.
Schedule a Free Consultation Today
Contact the Hialeah premises liability lawyers at Morales & Cerino if you or a loved one has been injured or killed by an aggressive animal. Our experienced legal team has been providing compassionate guidance, customized legal services, and aggressive courtroom representation to the residents of Florida for over 20 years. You can rely on our attorneys to meticulously investigate your case and collect evidence that proves the negligent pet owner or property owner is directly responsible for your injuries.
Contact Morales & Cerino at (305) 340-2630 to schedule a free consultation.