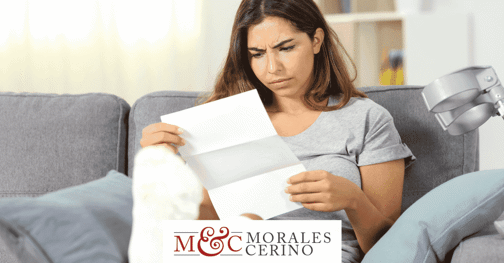 A workplace injury is never easy to endure, and the situation becomes even more difficult when you don't know what legal rights you have. In Florida, in nearly all cases, you'll be going through workers' compensation insurance to pursue benefits and compensation.
Whenever you find yourself in this situation, you should know that insurance companies are still large businesses looking out for their own profits. As such, they're often quick to deny workers' compensation claims if they can find any issues within the claim itself. If this happens to you, knowing your rights is important.
You Can Appeal a Denial
Unfortunately, many people accept denial as the final word, and they stop their pursuit for benefits. You shouldn't consider this the final decision as you have the legal right to appeal a denial. Unfortunately, even the smallest issue can result in a denial.
Some of the issues that can lead to a denial include the following:
You missed the deadline to report the accident or file the claim
The insurance company questions whether your injury occurred while on-the-job or because of work
Your injury is not something that is covered under workers' comp coverage in the state
You left your job prior to filing your claim, thus you are no longer covered by the insurance company
When you appeal the denial, it's essential to have a lawyer on your side to recognize what rights you have. Keep in mind, there are many different exceptions within the claims-filing process, and legal counsel can work with you to understand where you may still be able to file your claim.
Our Hialeah workers' compensation lawyers are committed to helping you appeal your denial, so you can continue the pursuit of the benefits and compensation you need. We'll work with you to correct all paperwork, meet all deadlines, and file the necessary evidence to prove your case.
With Morales & Cerino, P.A. standing in your corner, you can feel confident regarding every step. We'll stay with you through the appeal and provide you with the knowledge, experience, and resources necessary to seek the outcome you need and deserve.