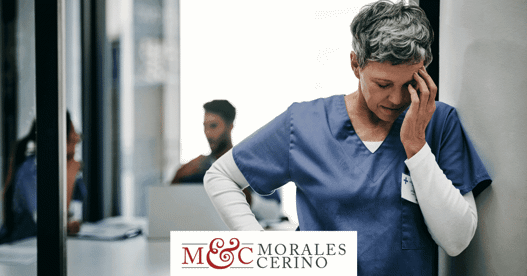 Whenever you suffer a workplace injury, you want to be sure that you will be covered under workers' compensation insurance. In many situations, you're covered, and you will be able to file a claim. However, there are certain situations in which your injuries may not be covered under workers' compensation or you may need to go through separate legal action.
It's important to know that negligence in a workplace injury in Florida is not a reason to sue an employer. Workers' compensation is most often the remedy, unless these circumstances exist in causing your injury.
Mental Anguish and Problems with an Employer
Workers' compensation does not typically cover mental trauma from stress you may endure in the workplace. Similarly, if you're stressed because you are having issues with a co-worker or employer, the workers' compensation insurance may not cover such problems.
Similarly, if you experience stress because of a relationship with someone who is not an employee of the company but may be a contractor or visitor, it would not be covered.
When a Lawsuit Overrules a Workers' Comp Claim
Workers' compensation claims include acts of negligence, so even in a situation where you suffer injuries in a car accident on the job, it typically goes through a workers' comp claim. However, if intent is involved, there may be additional room for a lawsuit.
You may be able to sue your employer if he or she did something purposely to cause your injury. Simple neglect is not enough to file a lawsuit. You must show that your employer acted with intent and malice in causing you to suffer harm.
Our Hialeah workers' compensation lawyers are here to help you understand where your rights are and how to move forward. With (305) 340-2630 on your side, you can feel confident in pursuing the compensation and benefits you need.
Ready for a free consultation? Call us today at (305) 340-2630.