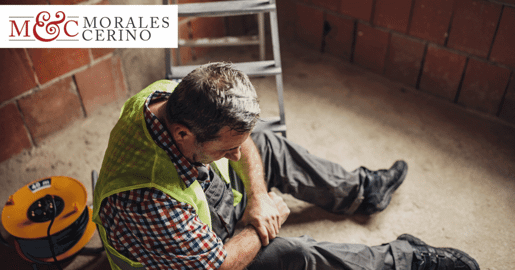 In the workplace, you expect to be safe and free from any kind of harm. Unfortunately, many different industries present various dangers that can put you at risk. In many situations, you can suffer severe injuries in the workplace, and it's vital to recognize your rights to pursue workers' compensation or other legal action.
In pursuing compensation and benefits, it's most vital to understand what steps you need to take to protect yourself. If you fail to take the necessary steps, you run the risk of having any claim you file denied and missing out on the potential benefits you may recover.
If you find yourself suffering a workplace injury, we'll be here to help you through the process. Contact us today at (305) 340-2630.
Report Your Injury as Quickly as You Can
Typically, when you suffer a workplace injury, you want to be sure that you're reporting the incident as soon as possible. In many situations, there are deadlines in place that set forth a date by which you must report the accident after your injury. When you report the accident, your supervisor and employer should know quickly.
If you have to receive medical care, you may still have about 30 days to report the accident. However, if you fail to report it, this could harm your claim to pursue benefits. Unfortunately, many insurance companies will look at this as a way of claiming your injury occurred in a separate incident.
Receive Medical Treatment
Your health is important, and you want to ensure you're doing whatever you can to get medical treatment as soon as possible. Keep in mind, there are some situations that the provider you're pursuing compensation from may require you to see a specific physician as part of the claims-filing process.
Speak with your employer and provider to determine if you need to see a specific doctor or if you are okay to see your main doctor. Your visit and medical treatment can play a large role in helping to show that you suffered an injury and need benefits for the damages you sustained.
Request and File Your Claim
When you report your incident to your employer, be sure to ask for a claim that you can fill out. In this claim, you want to ensure you're providing as much information as possible, including the following items:
Where your accident occurred, as well as the time and date
How severe your injury is and the location of the injury on your body
How the incident occurred and if negligence was involved
Information regarding other people who may be involved
Medical records detailing the treatment you have received
Filing the claim is vital to ensuring the insurance company has all the information necessary to make a decision regarding compensation.
Protect Your Rights
You may not be aware of your rights after you file your claim, and far too often, it's easy to take a denial of benefits as the final word. However, if you work with a lawyer, you can better understand what options are available to you to help pursue the benefits you need, even in the event a claim is denied.
At Morales & Cerino, P.A., it's our top priority to help you understand your rights from start to finish. A workplace injury can be daunting, and you may be unsure of how to move forward. It's understandable that you may be confused about the process and you need some guidance along the way.
Our Hialeah workers' compensation attorneys are ready to help you understand what options you may have. We work hard to safeguard your rights and champion your ability to pursue the benefits you need when you need them the most. At the end of the day, we're in your corner and ready to give you the voice you need.
Call us today at (305) 340-2630 to discuss your potential options.